Linings of Eau Claire LLC is pleased to offer customers throughout Eau Claire, Altoona, Bloomer, Chippewa Falls, and Menomonie, WI access to superior-quality sheds and utility barns. As an authorized dealer for Old Hickory Buildings, we bring you an extensive selection of options from one of the best name-brands in the prefab outbuilding industry. Choose from wood utility barns, metal sheds, utility dormers, animal shelters and much more.
Lofted Barns
With up to 8ft of loft included in the price, the Lofted Barn is ideal for maximizing the available storage space. The gambrel (barn-style) roof provides a traditional appearance and increases the total loft space. ALL lofted barns are ENGINEER CERTIFIED!

Utility Sheds
The gable-style roof of the Utility Shed provides the option for increased wall height, making it feel more spacious on the inside and leaving room on the walls for taller storage shelves, lawn and garden tools, or ladders. Utility Sheds are ENGINEER CERTIFIED!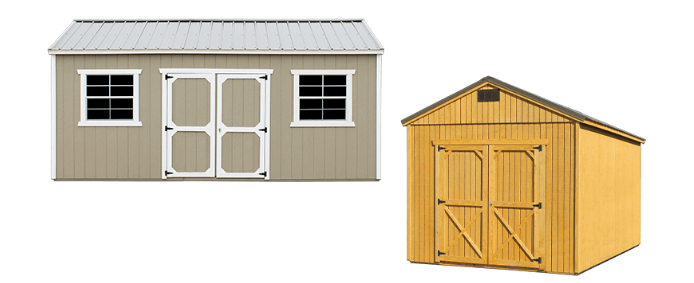 Single Slope
With a lean-to roof style, the Single Slope can be placed with its back against a tree line or a property boundary, making the shed a part of your landscape. The high front can include horizontal windows to let in natural light. Single Slope Sheds are ENGINEER CERTIFIED!

Non-lofted Barns
If you need simple outdoor storage space for gardening tools, lawn equipment or other odds and ends, then the Non-lofted Barn might be the right choice. It's plenty tall enough for the average adult to stand in. Non-Lofted Barns are ENGINEER CERTIFIED!

Animal Shelters
Our Animal Shelters have a 4x6in pressure-treated perimeter base to make it deliverable by our drivers yet will resist rotting from ground moisture. You can add stalls, partitions, or a tack room depending on the size. Animal Shelters are ENGINEER CERTIFIED!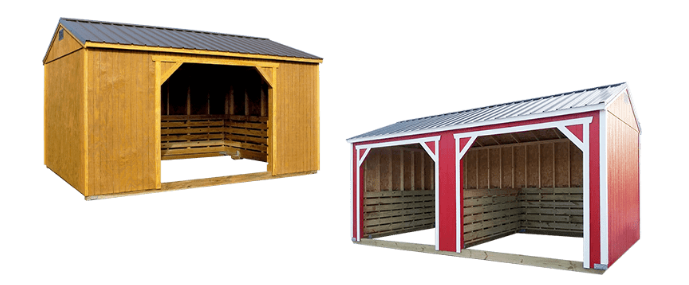 Metal Buildings
Horizontal Metal sheds are the most economical models we offer, designed for customers that need a simple and lower-cost storage solution. Add-on options are limited, and these buildings are not Engineer Certified.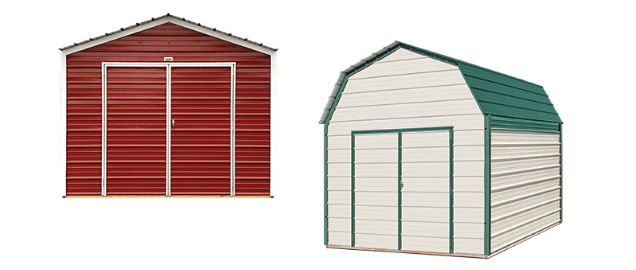 Gallery
Every one of our sheds and utility barns is customizable, right down to the color of the paint and finish. Choose from different packages, interiors, door configurations, dormers, lofts and much more, to make sure you're getting the best outbuilding for your property and use.Want to learn more about Old Hickory Buildings and the many benefits having one on your property brings with it? Contact Linings of Eau Claire LLC today at 715-829-0166 to learn more about this proven brand and the reliable outbuilding options it offers. Don't forget, we offer free delivery and a five-year warranty on all outbuildings! We also carry a full line of lawn mowers and truck bed liners.